Wednesday, June 20th: Transformative Screening Platforms for Today's Drug Discovery
Location
Biocom: McGraw Boardroom- 10996 Torreyana Rd. Suite 200, San Diego, CA 92121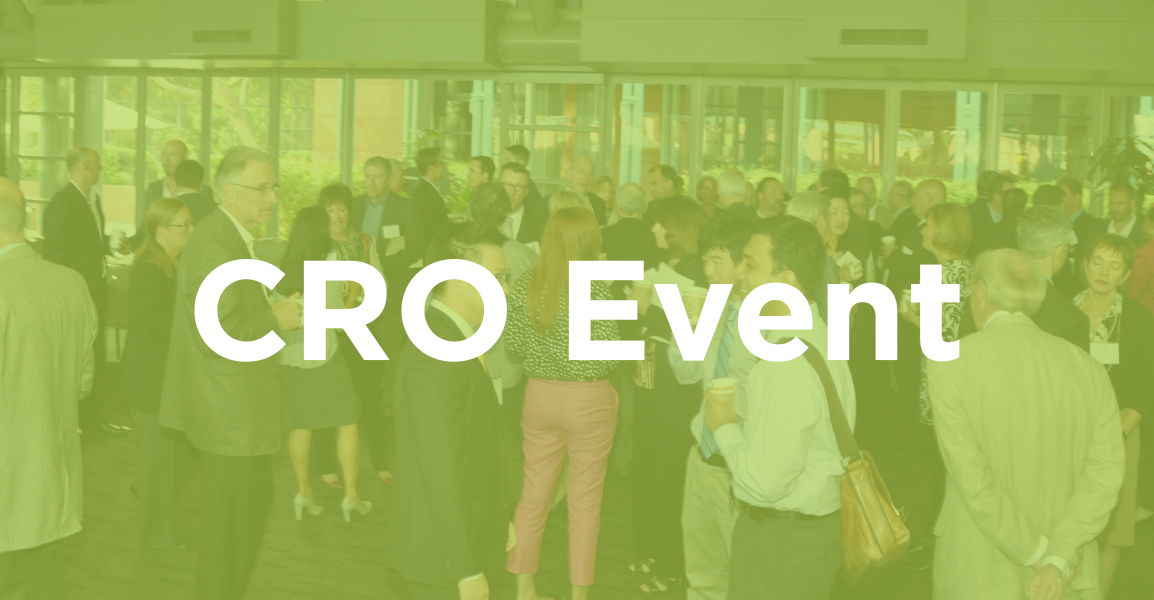 Biocom Educational Session
Transformative Screening Platforms for Today's Drug Discovery
June 20th, 2018
https://www.biocom.org/s/EventDetail?event=June-CRO-Event
Biocom Educational Session
Transformative Screening Platforms for Today's Drug Discovery
June 20th, 2018
Do you wish to keep abreast of the new developments in cutting-edge screening technologies? Are you trying to rise to the challenge of working with "undruggable" targets? Is getting access to the state-of-the-art biophysical screening platforms such as Affinity Selection Mass Spectrometry (ASMS) and NMR-enabled high throughput screening part of your strategies for lead generation? Are you considering adding 3D tissue ex vivo screening to your tool box for pharmacology assays? If so, come join us at the next Biocom CRO Educational Session on June 20th. This program will showcase some of the most advanced technologies to help address the challenges that scientists are facing today when low hanging fruits in drug discovery are harder to find. Three featured speakers from Viva Biotech, Takeda Pharmaceuticals and Asellus Therapeutics will be sharing with the audience their know-how and insights from different perspectives. Case studies using different approaches will also be demonstrated. We look forward to a great discussion with all of you who are passionate about technology innovation and drug discovery.
Agenda
1. 8:00AM Introduction
2. 8:15AM ASMS Screening as an Enabling Platform for Early Lead Discovery - Dr. Shawn Cheng, CTO of Viva Biotech
3. 8:45AM Takeda's Tool Kit of Biophysical Methods - Dr. Elisa Barile, Senior Scientist, Takeda Pharmaceuticals
4. 9:15AM Humanized 3D Modeling for Oncology Drug Discovery - Dr. Brett Hall, CEO of Asellus Therapeutics
5. 9:45AM Q&A
Shawn Cheng, PhD Elisa Barile, PhD Brett Hall, PhD
CTO, Viva Biotech Senior Scientist, Takeda CEO, Asellus Therapeutics
Speaker Bios/Abstracts:
a) Dr. Shawn Cheng, CTO, Viva Biotech
Dr. Cheng is a leading expert in the area of biological screening, FBDD, mass spectrometry, and its application to drug discovery. He published many first-authored or co-authored papers in Nature, JACS (8), PNAS, etc.
Prior to his current position as Viva Vice President in DMPK, Dr. Cheng worked for 13 years in the Global Pharmaceutical Research and Development division of Abbott Laboratories. He has established a HTS mass spectrometry group to support the drug discovery efforts, led the development of methods for analysis and screening of combinatorial libraris, the development of affinity selection/mass spectrometry (ASMS) technology, and method development in the area of ADME, DMPK and biomarker analysis. He has steered the efforts in a very comprehensive study on library compound stabilities and conditions for the safe storage and handling of compound libraries in HTS screening and in drug discovery.
Dr. Cheng obtained his B.S. in chemistry from Peking University in Beijing China and his Ph.D. in organic chemistry from Harvard University in Cambridge, MA, USA. He had further postdoctoral training in mass spectrometry of macromolecules from Dr. Catherine Fenselau at the University of Maryland in Baltimore County, MD, USA, and Dr. Richard Smith at the Pacific Northwest National Laboratories (PNNL) in Richland, WA, USA. He also participated in the development of methods for detection of intact DNAs and for detection of ligand binding to biomacromolecules from compound library mixtures using ESI-FTMS technologies at PNNL.
b) Dr. Elisa Barile, Senior Scientist, Takeda Pharmaceuticals
a) Dr. Elisa Barile, Senior Scientist, Takeda Pharmaceuticals
Dr. Barile obtained an M.S. in Pharmaceutical Chemistry from the University of Naples (Naples, Italy) and a Ph.D. in Applied Chemistry and Biochemistry with a focus on Natural Products Chemistry and molecular pharmacology. Soon after her doctoral studies, she spent 8 years as a scientist in Dr. M. Pellecchia's laboratory at the Sanford-Burnham Prebys Medical Research Institute, in San Diego. She gained extensive experience in structure-based drug design approaches, biophysical, biochemical and cellular assays, with a deeper interest in NMR spectroscopy and its application in drug discovery. Her research focused on the development of novel therapeutic compounds targeting protein-protein interactions in cancer, infectious diseases, and neurological disorders. To date, Dr. Barile has published over 40 manuscripts in these areas. After a 1-year experience in a start-up based in san Diego, AnCoreX Therapeutics, in 2017 she joined Takeda California, where she is currently holding a Senior Scientist position in the Structural Biology and Biophysics group.
Abstract: We describe an overall strategy applied at Takeda where orthogonal biophysical approaches are used to successfully drive drug discovery projects, for both hit identification and hit validation studies. We will give an overview of the in house established techniques and the side support we gather from external collaborations. The presentation will focus more on NMR spectroscopy and its successful application in a few challenging projects selected as example
c) Dr. Brett Hall, CEO, Asellus Therapeutics
Dr. Hall obtained his B.S. from Ohio State University and Ph.D. from West Virginia University. After completing his postdoctoral training at St. Jude Children's Research Hospital, he was a tenure-track assistant professor at Ohio State University. While in academia, his laboratory focused on advancing humanized 3D tumor models with the goal of improving translational readouts from preclinical models. He transitioned to the pharmaceutical industry in 2008 and held expanding leadership roles in Translational Medicine at Janssen (J&J) and Medimmune (AstraZeneca). He and his teams have been responsible for translational strategies for over 30 oncology drug programs and have contributed to the registration of four oncology drug programs. Dr. Hall is currently CEO at Asellus Therapeutics, an innovative oncology drug discovery biotechnology company in San Diego.