Biocom CRO Initiative
Responding to the extraordinary growth of outsourcing in the life science industries and the expanding number of contract research organizations (CROs) in California, Biocom launched a CRO initiative that fosters the creation of an outsourcing community while identifying ways to connect companies to this expanding network.  Here is what we're doing for our CRO members:
CRO Directory
CRO Committee
This committee was formed to build a unique support network between industry companies and CROs. The committee is comprised of representatives that have expertise in discovery, development, manufacturing, clinical research and/or marketing of therapeutic, device and diagnostic products. Committee members help to identify ways that industry members can work with CROs to strategize about their specific needs.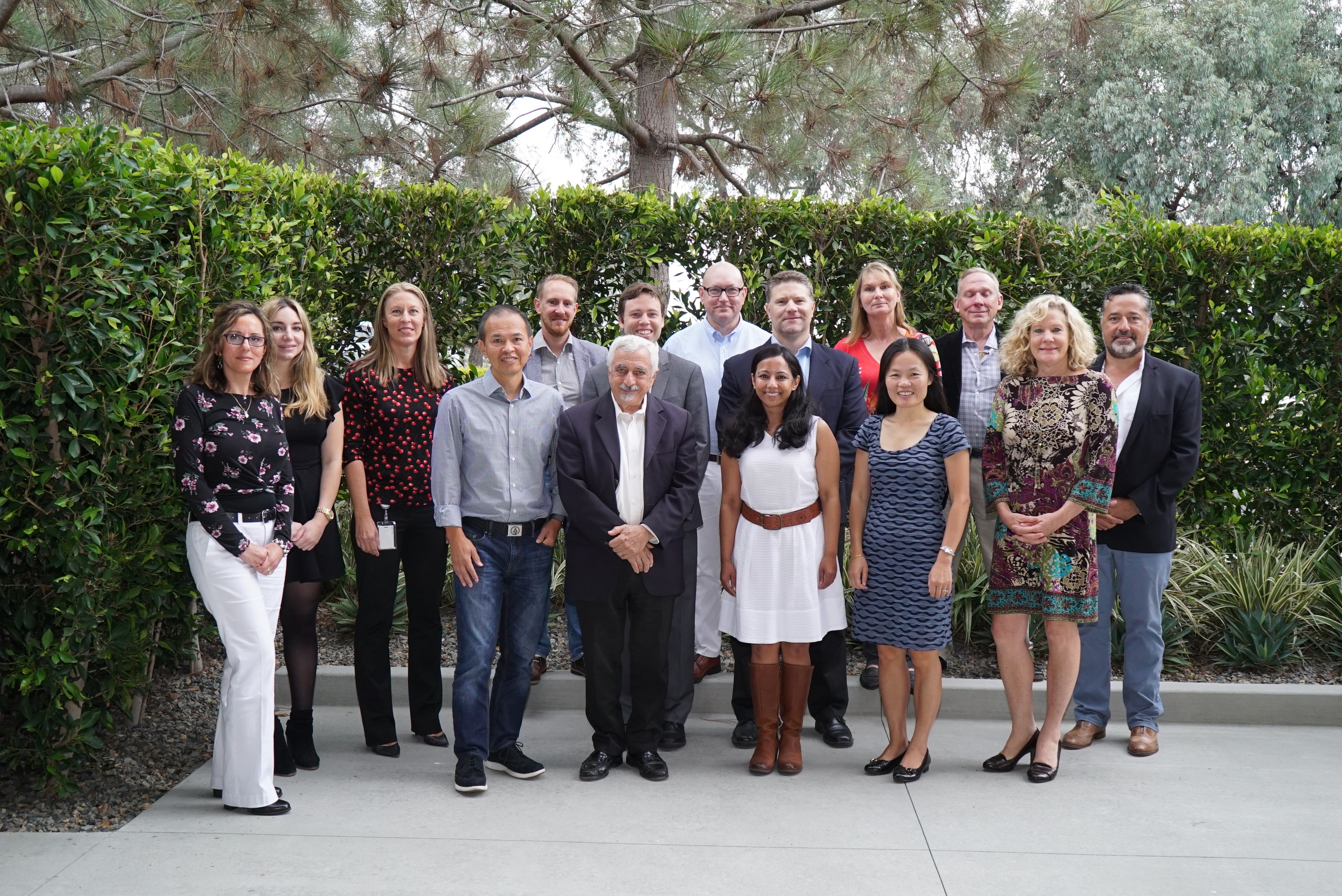 CRO Committee Members Listing
CRO Committee Members
Dave Hanaman

Curavit

Jenny Lin

CMIC Inc.

Jack Gerhart

3DT Holdings

Jayme Tortorici

ABL

Matt Lyulkin

Absorption Systems

Paul Steinberg

Acurian

Anjali Nanda

Advinus Therapeutics

Jennifer Lattimer

Alcami

Lindsay Logan

Alcami

Jack Koussa

AMRI

Patrick Yount

Argonaut Manufacturing Services

Monica Alfaro Welling

Atheln

Bob Plourde

Avomeen

Sara Glofcheskie

Axiom Real-Time Metrics

Mary Bowen

BioAnalytix

Jaime Padros

BioAuxilium Research

Peter Pallai

BioBlocks

Jerry Cao

BioQual Solutions

Kimberly E. Martin, PhD

Boulder Clinical Science

Tareq Abu-Nadi

BTS Research

Shellie Cholke

Cardinal Health

Michelle Yankauckas

Cardinal Health Regulatory Sciences

Brian Knox

Catalent

Randy Lane

Cato Research

Waza Hadjebi

Centaur Clinical CRO

Peter Ellman

Certis Oncology

Ronald Demuth

ChemDiv

Ed Paek

ChemPartner

Peter Pang

Chime Biologics

Mark Self

CILCare

Savannah Worcester

CirQuest

Kevin Boos

Clinipace

George Zhang

Corning Life Sciences

Giff Marzoni

Davos Chemicals

Daniel Levy

DEL Biopharma

Claudia Shojai

DNA Electronics

Christopher Rhodes, Ph.D

Drug Delivery Experts

Sharon Lee Rhodes

Drug Delivery Experts

Jim McGough

EdgeOne Medical

Richard Lin

Explora BioLabs

John Kamins

Evotec

Li-Wei Jen

Frontage Laboratories

Philip Gordts

GlycoAnalytics

Val Dittrich

Grand River Aseptic Manufacturing

Blake Engelbert

Halozyme

Ikuo Hayashi

Hamamatsu Pharma Research

Yoko Drexler

Hamamatsu Pharma Research

Chunxia Wang

HD Biosciences

Claire Neilan PhD, DABT

Ideaya Biosciences

Pat McConville

InviCRO

Dan Croan

KCAS Bioanalytical & Biomarker Services

Guy Iannuzzi

Mentus

Richard Egolf

MicroConstants

Bill Jefferson

MPI Research

Pavel Marek

NeoxCRO

Miroslav Speclan

NeoxCRO

Yann Jaudouin

Neuro-Sys

Ananya Mitra

NeuroService

Danny Levin

Norac Pharma

Rose Rhomberg

Northway Biotech

Aditya Kotta

Novotech

David Cerny

Nucleus Network

Mike Watson

Nucleus Network

Bruce Johnson

Nucleus Network

Amy Grekowicz

Oncolytics Biotech

Jonah Rainey

Oriole Biotech

Becky Griffiths

PCI Pharma Services

Aimee Duan

PharmaLegacy

Andy Heiniluoma

PharmaTest

Ali Sadighian

Precision for Medicine

Abby Devine

ProSciento

Terence Turner

PSI

Joy Concepcion

QPS LLC

Michael Kruidenier

Quay Pharmaceuticals Limited

Kimberly Burrell

Quotient Sciences

Heather Darby

Radix Bio Solutions

Liqiang Yang

Rapid Novor

Heather Burford

ReachBio

Tara Lorenz

Recro Gainesville

Claire Weston

Reveal Biosciences

Mary Nguyen

Reveal Biosciences

KC Morris

Rho

Yusuke Takeuchi

Rohto

Ghazal Babai

Scientist.com

Andrzej Nieradka

Selvita

Callie Celichowski

Seventh Wave

Jeff Trickett

Simbec-Orion Group

Amy Ford

Stiris Research

Kelly Grover

Taconic

Farah Mohammadi

Thermo Fisher Scientific

John Newsam

Tioga Research

Ari Aminetzah

Tracer CRO

Alex Chavez

Translational Drug Development

Suresh Chintalapati

Triangulum Biopharma

Gene Yeo

UCSD, Institute for Molecular Medicine

Biswa Pronab Choudhury

UCSD, Biomolecular Research Facility 2

Taylor Smith

Vanderbilt Ophthalmic Contract Research Organization

Yinghong Gao

Viva Biotech

Taylor Smith

VO-CRO

Aruna Somasiri

Wax-it Histology Services

Steven Henrikson

Western University of Health Sciences

Mickey Dugich-Djordjevic

Western University of Health Sciences
Educational Short Courses
These courses provide an overview of all aspects of drug development and are targeted towards educating industry members on how CROs can be your partner.
Networking Receptions
These mixers are discipline specific and are targeted for industry representatives to meet local CROs that can specifically assist with their company's needs.
Get Involved
To join our CRO committee or to learn more about our initiative, please contact Kira Jenkins email or phone. Or join us on LinkedIn.
About Biocom
Biocom is the largest, most experienced leader and advocate for California's life science sector. We work on behalf of more than 1,200 members to drive public policy, build an enviable network of industry leaders, create access to capital, introduce cutting-edge STEM education programs, and create robust value-driven purchasing programs.
Founded in 1995 in San Diego, Biocom provides the strongest public voice to research institutions and companies that fuel the local and state-wide economy. Our goal is simple: to help our members produce novel solutions that improve the human condition. In addition to its San Diego headquarters, Biocom operates a core office serving the Los Angeles market, satellite offices in Washington, D.C. and Tokyo, and has a continuous staff presence in the San Francisco Bay area and Sacramento. Our broad membership benefits apply to biotechnology, pharmaceutical, medical device, genomics and diagnostics companies of all sizes, as well as to research universities and institutes, clinical research organizations, investors and service providers.