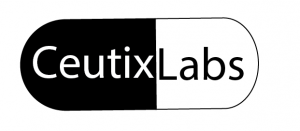 Ceutix Labs is a contract research and development laboratory that was established for the pharma and biotech clients of the Magothy Consulting Group.
Vision & Summary
Ceutix Labs offers a center of excellence in Pharmaceutics as a foundation to underpin client projects in preformulation-developability, oral-formulation development & analytical method development and supportive stability studies for small molecule APIs.
Staffed with strategic and operational experts to offer high caliber problem-solving capabilities, submission ready output, and best in industry responsiveness.  We offer one stop CMC development for virtual clients or can augment an existing development team.  Core strengths include oral formulation techniques for first-in-human studies, and strategies for poorly soluble and extended release applications.
Contact
Colin Rowlings, Ph.D.
CEO and Head of Formulation Development, West Coast Business Development Contact,
Email:

[email protected]
Phone: 858-248-6878
Don Treacy, Ph.D.
SVP of Analytical Sciences, East Coast Business Development Contact
Email:

[email protected]
Phone: 410-703-7597
3516 Seagate Way
Suite 130
Oceanside,
CA
92056